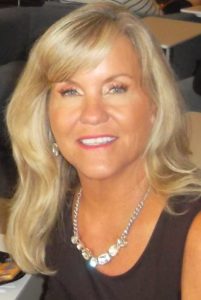 Mary Hynes Danielak, Psy.D., Licensed Clinical Psychologist, has been practicing in the Alpharetta area since 1990.  Dr. Danielak conducts assessments and evaluations for learning disabilities such as dyslexia, dyscalculia, dsygraphia, attention-deficit hyperactivity disorder, processing issues, Asperger's and autism.  In addition to providing testing, assessments, and therapy, Dr. Danielak also offers Cogmed Working Memory Training as well as ADHD Coaching.  Parent training and family therapy are also a big focus of her practice.
She brings a personalized, professional approach in a private setting, working with all age groups from 5 to 80 years old.  Her approach is psychodynamic in understanding; using an interactive approach, she gains understanding of the client's agenda and gets to the root cause of any issues.  She then provides both behavioral and cognitive intervention, since understanding the issues alone is not a solution.  Dr. Danielak has experience helping clients with a large range of issues, including depressive disorders, anxiety disorders, marital counseling, counseling during or after divorce, parenting therapy, step-parenting and family therapy, and eating disorders.  She has helped thousands of families, children, and adults understand and overcome their issues using practical and research-based methods.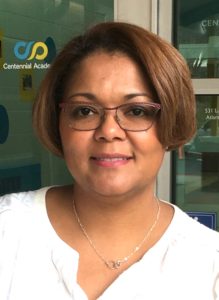 A native Atlantan, Alison C. Shelton is the Associate Head of School at Centennial Academy charter school in Atlanta, Georgia. Alison started her career as a first grade teacher in Atlanta Public Schools and soon went on to become an Instructional Liaison Specialist and principal.
As the Associate Head of School, Mrs. Shelton is charged with leading the academic affairs department for well over 700 scholars in grades kindergarten through eighth. The academic affairs department supports educators, scholars and parents through the use of strategic and innovative practices designed to meet the needs of all learners at Centennial Academy.
During her eleven-year tenure at Centennial Academy, Mrs. Shelton has championed many milestones, from introducing new programming, developing teachers to meet the needs of diverse learners and co-writing the academic component on the charter petition to transform Centennial from a traditional public school to a conversion charter. This conversion process allowed Alison Shelton to think outside of the box when crafting the innovations needed to meet the needs of the 21st century learner. While the charter has a major focus on technology, integration of true STEM/STEAM and the use of Project-Based Learning, Mrs. Shelton understands that reading is the true foundation of a high quality education.
She was first introduced to Kendore as a first grade teacher where she saw its impact on not only her students but on her own professional knowledge. In 2006, when Alison saw an opportunity to introduce Kendore to Centennial Academy scholars and teachers, she jumped at the chance to do so! Eleven years later, Mrs. Shelton is proud of Kendore's lasting impact on teachers' pedagogy in the field of reading and scholars' acquisition of language. Her own children, Christopher and Christina, former and current Centennial scholars, have benefited from Kendore's reading program as well!
Outside of Centennial, Mrs. Shelton dedicates her time serving as a board member for Mental Fitness and presenting at national and local conferences such as ISTE and the Georgia Charter Schools Association. She has also been the recipient of several awards including the 2013 Atlanta Families Education Award. In her spare time, she enjoys cooking, reading, and spending time with her husband of 18 years, two kids, and one dog.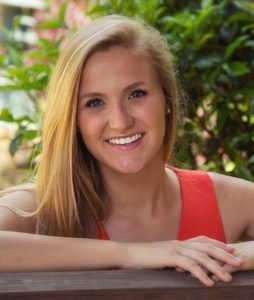 Natalie Turner is in her third year at the Georgia Institute of Technology (Georgia Tech) in Atlanta, Georgia where she studies Industrial Engineering with a concentration in Supply Chain and Finance. In addition to her major, Natalie is also pursuing a Certificate in Leadership and participates in the co-op program with an expected graduation in 2019. As part of the co-op program, Natalie will complete a full year of employment spread over 24 months while alternating semesters with full-time coursework at Georgia Tech. She also works as an intern in the Football Office at Georgia Tech assisting recruiting and special teams coaches.
Natalie's journey with dyslexia is similar to many. Despite qualifying for the gifted and talented program in 1st grade, she still struggled with reading. In 2nd grade, Natalie was formally diagnosed with dyslexia by a private psychologist and soon after began receiving private reading remediation through the Syllables Learning Center, where she stayed through 4th grade. Because of the Kendore methods used at Syllables, Natalie overcame her reading struggles and was able to progress through school successfully. Her diagnosis with dyslexia allowed her certain accommodations in high school and college, where she continues to successfully pursue her academic career at one of the most rigorous colleges in the country.
Natalie has received numerous academic awards from her time in high school at The Walker School to now, including AP Scholar with Honor Award for outstanding performance on AP exams, a Bronze Medal in English, 1st Place at the Georgia State Science Fair, and was chosen as one of two recipients of the Centre Fellow award. Additionally, Natalie has been a member of several honors societies including the National Honor Society, The Parkhurst Science Honor Society, and Mu Alpha Theta, a national mathematics honor society. She is currently a Zell Miller/Hope Scholarship recipient.